Cape Farewell's
Short Course programme. Following on from the expeditions, we are holding an exhibition in April to share with others what we learnt on our adventures. One of my particular concerns is with patterns of consumption, especially that of cheap clothing, and the human and environmental damage resulting from throwaway fashion.
So...what to make? I've settled on using fabric scavenged from Lost Property to turn into small, slightly wonky bunnies. Waste multiplying. In order to have impact, there needs to be many, many small,slightly wonky bunnies. In the same way that one small, slightly wonky terracotta 'gorm' is but kinda cute,
a full 40,000 of them are intensely moving
. Clearly I can't make 40,000 bunnies - not simply because there isn't the time, and I'd go slightly mental, but there wouldn't be the space. However, I can try to make a multiple of 40,000 so am aiming to have 400 by the 28th March. I'm thinking 400 would make a goodly pile... After the exhibition finishes the bunnies will get sold off to fund an art residency in Egypt aimed at raising awareness of marine pollution.
So far, I've made 56! This morning, I tipped them out onto the bed to see how the pile was coming along...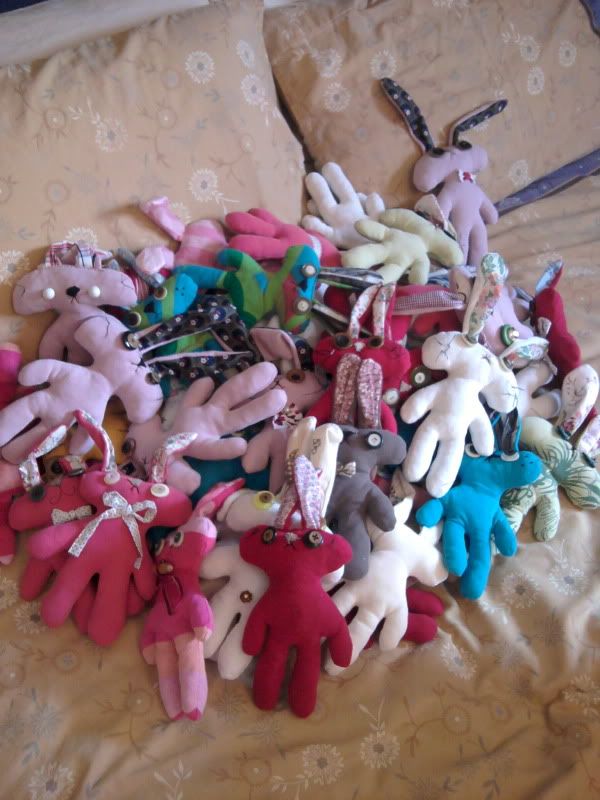 That's about 14% of the total...currently they fit into a single shopping bag, but it won't be long before I'm storing them under the bed, stuffing them behind the sofa, and hiding them in the fridge...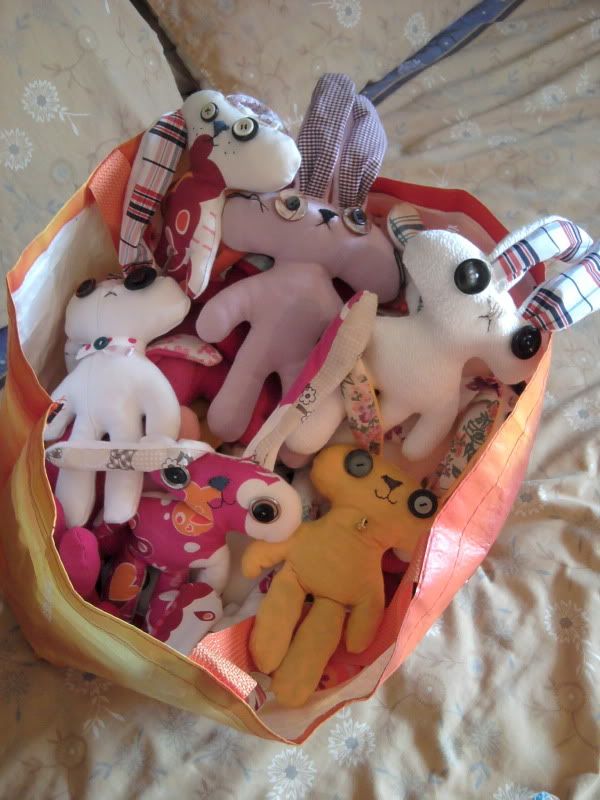 The silly/serious art continues. Last year, I was selected to take part in a series of short expeditions around Cornwall as part of