Anyway, I find deep joy in decorating the occasional lampost with a piece of knitted acrylic. I feel it compliments my crocheted coral pieces, so a few images below to explain what I mean...
Some cotton thread crochet pieces on a Dorset beach - natural forms made from Victorian pattern techniques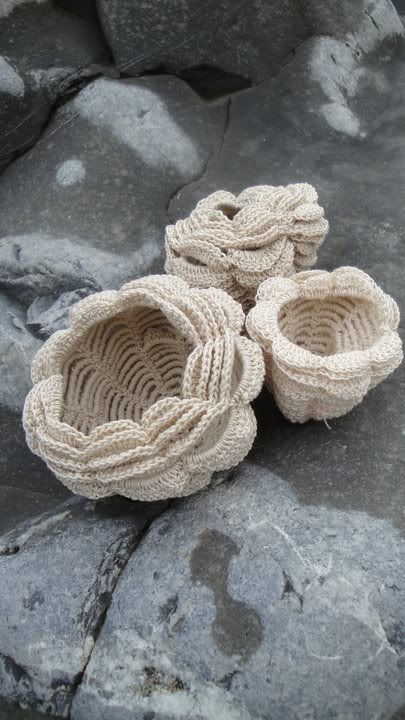 Two coral pieces in waste acrylic yarn...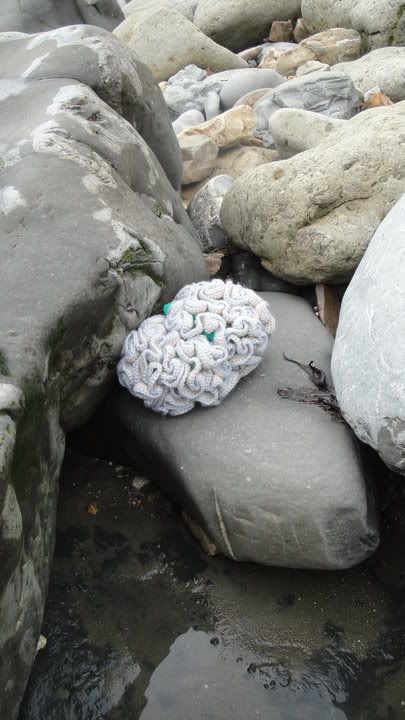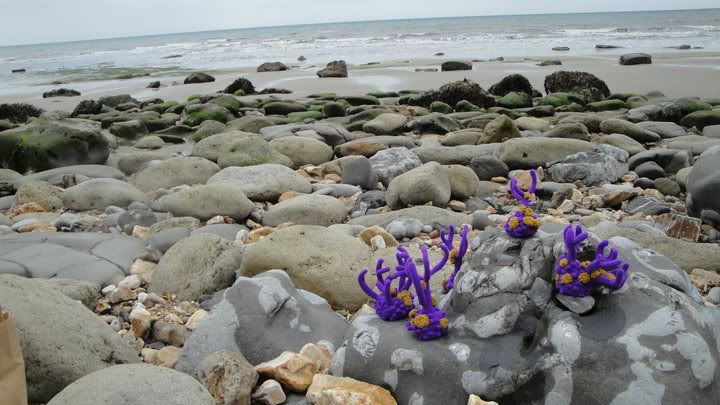 More 'traditional' yarnbombs in Plymouth, all acrylic yarn - some still survive, some lasted mere hours: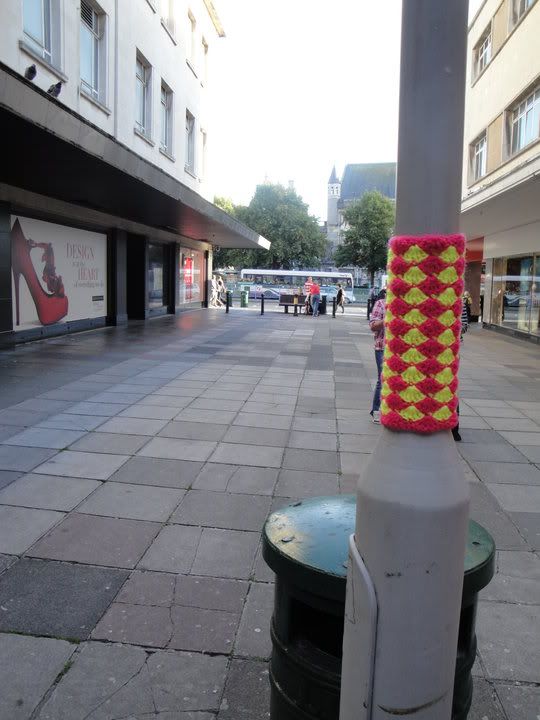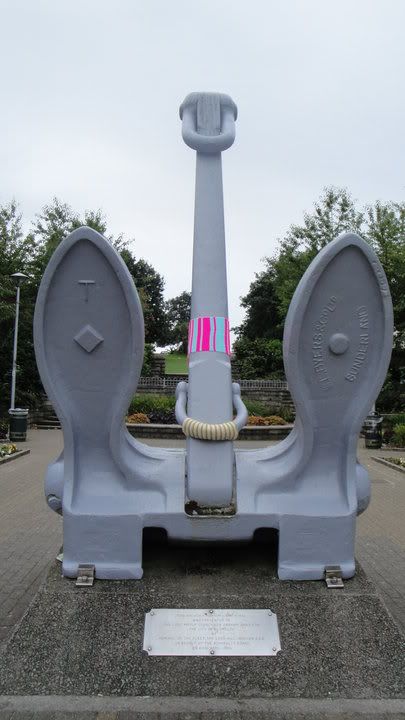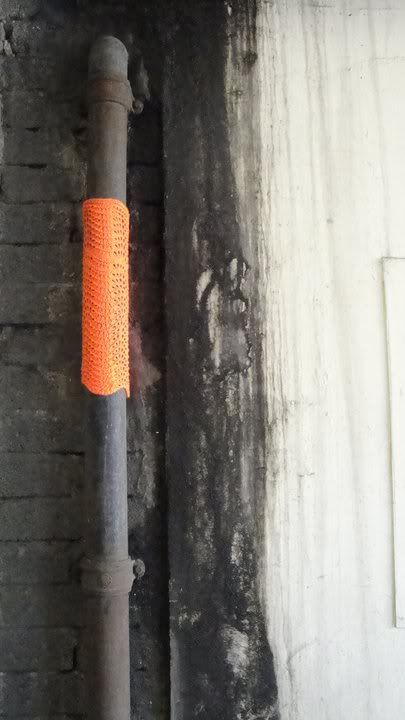 I've been asked about my current college work, and one aspect of it is being part of the global craftivist activity 'yarnbombing' - basically it is about taking pieces of knitting and setting them free is a (usually) urban environment to bring a textile softness and colour to the dreariness of street furniture. For me, interesting debates around the practise include the uses of women's craft activity - many detractors claim that if people have such free time they should be knitting for charities, such as babies and soldiers, not 'wasting' it on meaningless art. I find such comments fascinating and frustrating, and deeply revealing on an expectation of what women should do with their free time, to be given selflessly in service to others...thoughts please?