In point of fact, the slippers Dorothy wore were not ruby, but silver, so I often have to stifle the urge to sing 'there's no place like home', whenever I'm wearing them.
I still feel guilty in claiming Dalston Kingsland as the tube station was shut that Sunday long ago, so I never truly passed through the barriers.
So that's it, time to book train tickets, pack the diamonte eyelashes and head to the big city...maybe make a few pom-poms on the journey...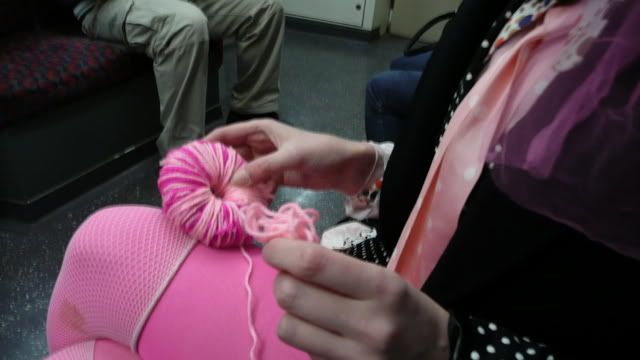 and maybe some yarnbombing over the weekend - I have a urge to crochet up an umbrella: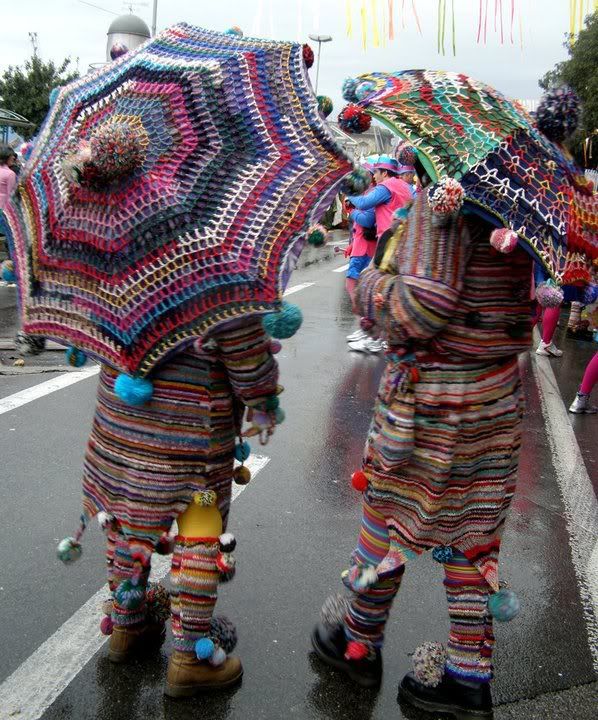 It's nearly time for the clown service in Dalston again - weekend after next, in fact, and I feel that Lady Lacrimosa should venture out in her pom-pommed silver slippers again...