To add to the sense of mystery, there was only one place to visit this far 'up':
Bletchley Park
. According to my records, I was there in 2009, but for some reason I didn't record the date, but it was after Ruislip Gardens in March, and before Mill Hill East/Finchley Central were collected on the 9th August. All else is conjecture.
Some lovely signage at the station: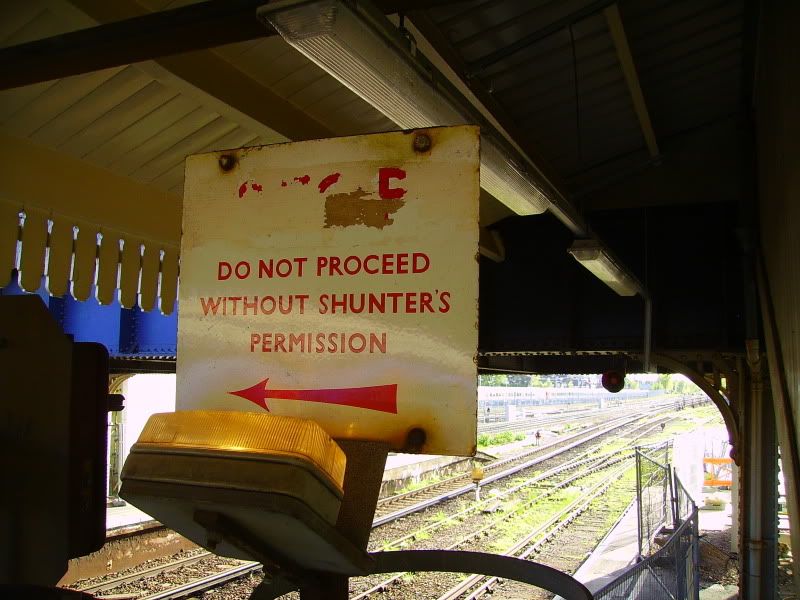 Bletchley Park...it's the bombe! (sorry..)
Bletchley Park is a place I have long held romantic visions of. During the Second World War it was the home to Britain's codebreakers, and many of the thousands working there had no understanding of the true significance of their jobs. And they kept their mouths shut - for years afterwards in many cases, never speaking of the incredibly important work they did in bringing the war to a quicker end, and in our favour.
In this age of tweets and bloggers, can you imagine the same? Maybe something of similar importance goes on now, and ten thousands workers busily defeating terrorism Don't Tell, but I suspect not. Something has changed in our national psyche, in that we live out lives constructed through our social-media identities. Even generationally, it is different between my sense of my world, and that of my 18-year-old nephew, with a need to constantly describe and display one's life for exterior scrutiny and validation. My phone and home server both died on my late last year, and for the best part of six weeks I had no internet / mobile service at home and mostly it was wonderful. A feeling that is of course at odds with my returning to blogging about my tubewhoring around the city.
Bletchley Park, is also the spiritual home of one of my heroes - Alan Turning - a man's who genius was later squandered to petty social prejudice - a fact which still make me cry and rage with the utter the stupidity and awfulness of it. One of the best minds of the 20th Century, a genius ranking with Newton and Shakespeare, was destroyed with court-imposed drugs to cure him of the 'crime' of homosexuality. And given his war service, even with the social mores of the time 'special fares' should have applied. It's like smashing the Rose Window in York Cathedral because not everyone is a Christian...
I'll just finish my rant with this: I'm typing this on a Macbook, on the cover is the familiar apple logo; an apple with a bite missing. Apples with bite marks are, of course, deeply resonant within a Judeo-Christian culture, tree of knowledge, forbidden fruit and all that...but this specific apple is a reference to Alan's apple, the bitten, cyanide-laced fruit which was found next to him after his suicide. If ever a suicide could be poetic, it was this one - so remember Alan Turing, father of our modern computer age every time you see that damn Apple logo...EDIT: the apple bite story turns out to be a myth, but it is such a beautiful myth, I'm leaving up here. Mostly because I still think about the tragedy of Turing's suicide when I see that damn logo.
But these thoughts aside, trying to remember my visit now, it's best to say that I want to go back. It's too big to take in in a single trip. There's so much of the history to digest, so many fascinating machines to gawp at, and the whole history of computing. I should have written it all down soon, my specific memories have faded too much, all that is left is the impression of wonder and sacrifice, of the terrible difficulty and importance of the work done in small, over-heated sheds, of the slog of it all, mental and physical, for which most got no public recognition at all for their war work, such was the secrecy needed.
So I'll finish with some pictures of the machines and try to express the beauty of the patterning in them. Go there for yourself; the geek in your heart will just pop with joy.
I took squillions of photos, but the computer has hidden them, so only a few of inside of machines for your delectation after the cut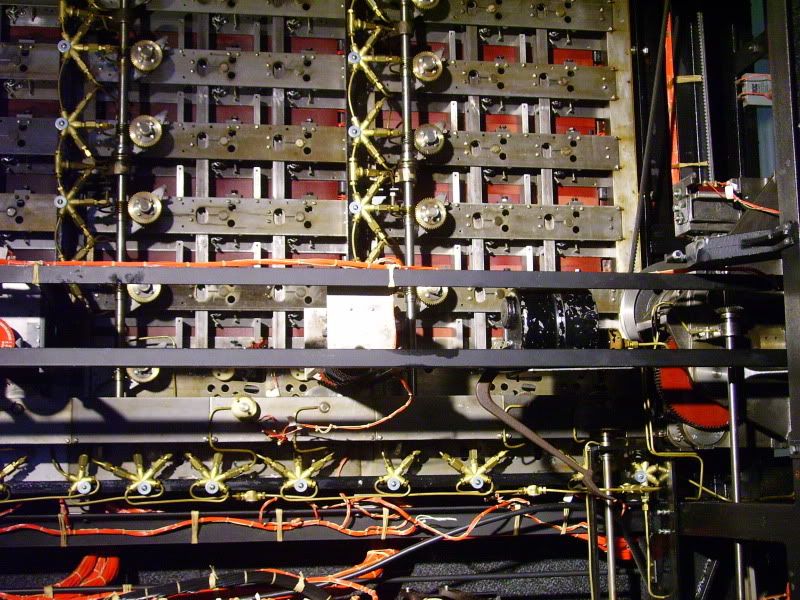 and finally...obligatory, proof shot from the station (which for some reason, won't rotate left):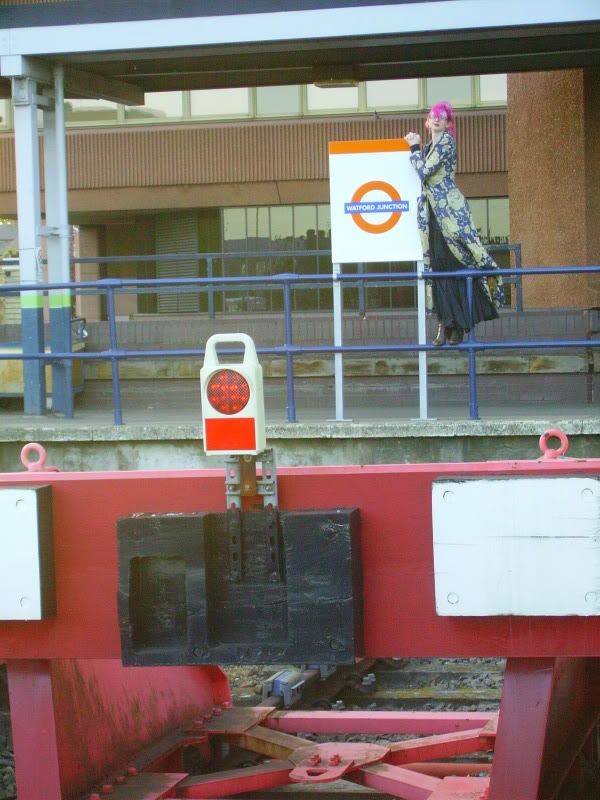 At the top of the Bakerloo line, sometimes and sometime not part of the Bakerloo Line (and now on the Overground), snuggled in a little dip in the fares zones on the tube map, sits Watford Junction. So far is it from the loving embrace of the familiar travel zones, that, emotionally speaking, it might just as well be a little way before the Andromeda galaxy. It is a station where 'special fares apply' which is the transport equivalent of approaching the singularity at the heart of a black hole, where special physics apply and even Einstein couldn't be sure what would happen.